Im pouting so much right now. I haven't wrote a post in so long!
I started eleventh grade a few days ago and we're being swamped with work already! ack ack!!
With the work and the social situations, im always tired. I often nap for 9 hours after and wake up confused.
But enough of my complaining! I have a great game to share with you!
So, Lots of people find themselves browsing adorable clothes online, but with the ship time or the sizing, they never find themselves buying them.
For the younger girls in the subculture,
(aka 13 year old me)
parents often deny Taobao because they think its just not worth it and the ship methods are shifty.
And sometimes, even the prices can turn people away. Imports are just more expensive than clothes that you can buy in store.
Taobao comes to mind when i say this. Things on Taobao are one of a kind and super cute. There is truly something for everyone.
However, Taobao is based in china, so an agent is mandatory.
The clothes on Taobao are extremely cheap, but ship costs make up for it a lot.
So today, Im going to feature an outfit from a Taobao store and try to create an alternative using other items.
The taobao store I chose was
Bobon21
! Their things are adorable and have become quite popular.
The style this brand mainly focuses on reminds me a lot of
LizLisa'
s items. Theyre very feminine and quite cute.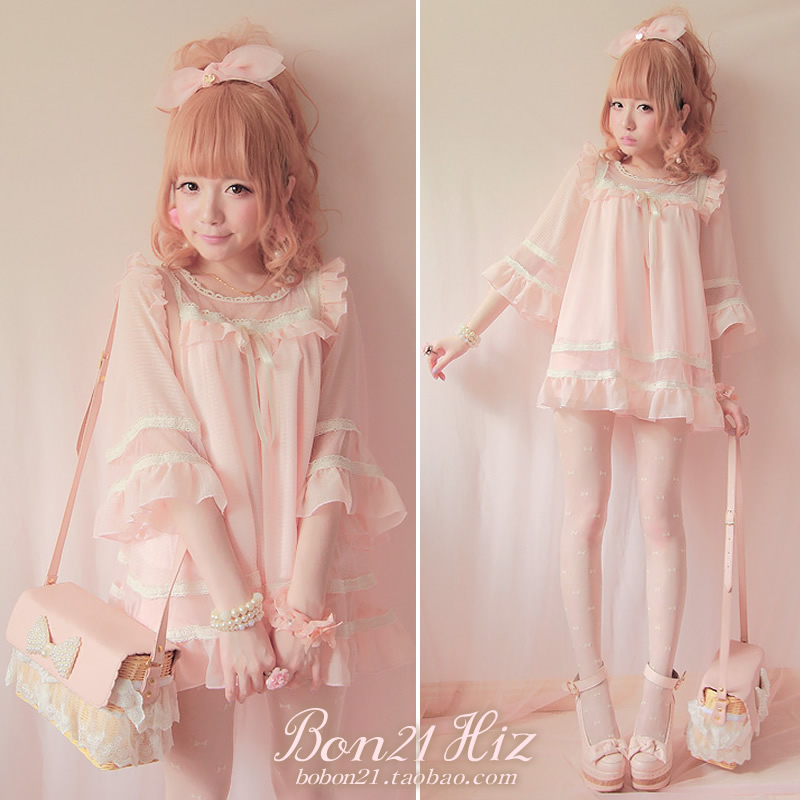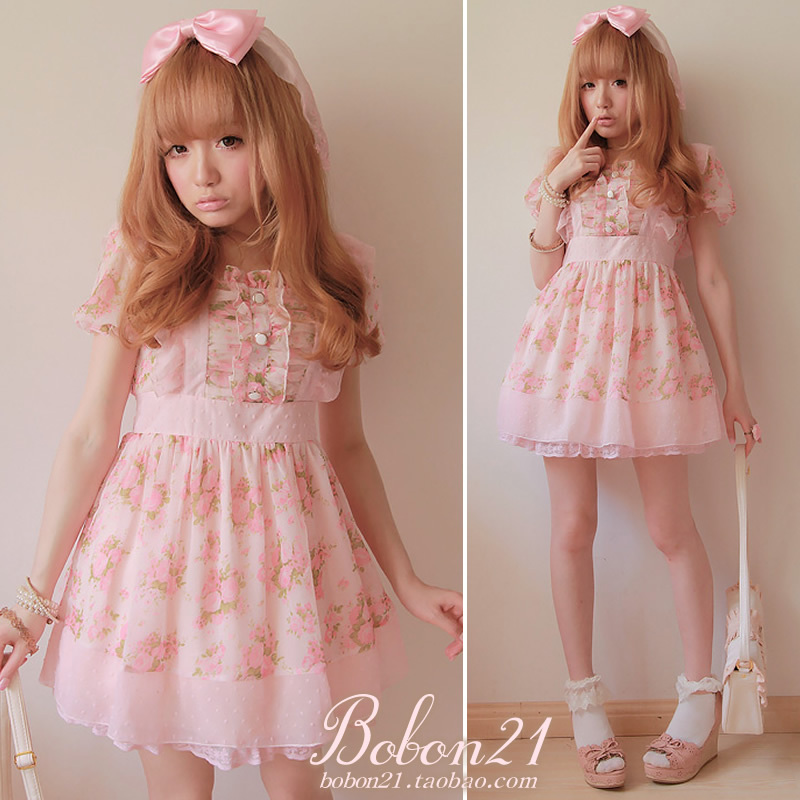 It may sound super hard to even try to duplicate things like this, but I got hang of it very quickly. Lets say we want an outfit thats kind of like this one: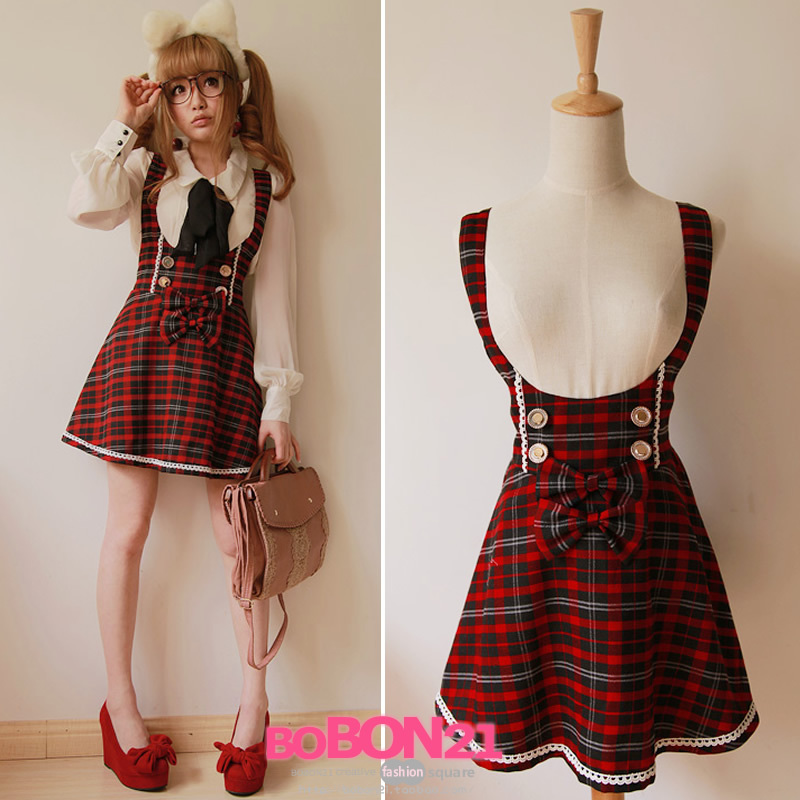 The outfit consists of a white blouse with a black bow and a cute plaid Jsk.
first, lets break the outfit down. the top is fairly easy to find, especially at forever21!
(also available in plus sizes!)
the skirt might be a bit harder to find...
heres what i found.
Its not a COMPLETE match, but I managed to find this on etsy
Its not quite as sweet, but the cris cross straps in the back look innocent!
we can also make it sweeter with the use of some nice accessories, but lets leave that for later/
Next up is the shoes.
these were fairly easy to find with one google search, and almost identical to the picture!
Now, lets get to the accessories. since the jumper is a bit more plain than the picture above, we are allowed to freely accessorize.
black tights would be very adorable with this outfit. It also would compliment the black bow on the blouse.
with that done, I think we're good!!
see how easy it is to duplicate a cute outfit?
even plain clothes can be 10x cuter with the right accessories!